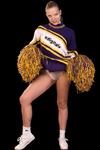 Still searching for a website completely devoted to high quality interactive adult games? Look no further! You've come to the right place. This site was designed to provide you with the best adult games online. The free area offers playable demos and a glimpse of what's available in the members area. Take the tour and learn more about the benefits of being a member. We have now over 800+ games to play with in the members area!






7/31/01
And now for something totally new... We've added a Cartoon Strip Game to our members area. Strip Blackjack with Ensign Carla, a Starship Titus character. We've received a lot of email suggestions and requests from members for an Anime strip game. To satisify the wild imaginations of these members, we've teamed up with the folks at Starship Titus. This first version has a limited number of images, but we will be adding a total of 44 images soon. This will be the first in the series of cartoon strip games. Including Strip Poker games! The rest of the crew will be added later on.

7/31/01
We will adding Strip Poker with Shauna O'Brien later on in the week. We're currently working with her on getting her voices recorded for the game.

7/23/01
SirCam Virus Warning! CodeRed! Normally, I do not post news unrelated to the games. But this is an educational bit of news to save you all an email box full of crap. Please read about this virus here: From Wired.Com and/or From Norton.com If you are wondering why I am posting this, it's because I'm hoping that by making you guys aware of what is going on and getting your friends to be aware. It'll help reduce the crap I am getting and the crap you are getting or will be getting. :-)

7/10/01
We've made a 4th of July Jigsaw Puzzle game. Look for Jigsaw Puzzle 14 in the member's Jigsaw puzzle section. Featuring- CrankyAngel in her red, white, and blue outfit!

7/3/01
It's finally official. Our Strip Poker game featuring Playmate Jami Ferrell (Miss Jan'97) is live and exclusive on Playboy's website! Go check her out for free at the playboy.com site. For more Strip Poker and other fine games, sign up to our members area!

6/29/01
We've had a lot of requests for a Cheerleader Blackjack - So for all those cheerleader lovers, we have added Strip Blackjack with Cheerleader Rachel! Ra! Ra!! Ra!!! A total of 38 images to be found in this game. This is a members only game. So if you haven't signed up for a membership yet, now is a good time to signup!

6/18/01
We have added Strip Poker with School Girl Stormy! (members only!) Remember, our strip poker games have multiple ways of stripping the dealer. To really see all the poses available, you need to play the game at least 3 times. If you bought the shirt the first time around, try buying the skirt this time. As a hint, some of the stages have an additional tip pose (for those who are use to seeing only 3 tip poses). I'll let you guys find out which stages. Enjoy!

6/17/01
For all the anxious members waiting for an update, we just want to let you know a new Strip Poker is on the way. Hoping to finish it sometimes this week. Thanks for all the emails and comments (good and bad ones)!

5/31/01
We have updated our free area with more games. Check them out! Snoop around. Remember: Free games only contain a very limited number of images and limited features. Members get full versions of the games with all the features!

5/29/01
Strip Blackjack with Amber Newman is now available!! (members area only) A total of 45 dynamic poses in all! Other celebrity games will be available soon!

5/22/01
We have recently updated our free area with some free games. For those of you who have been asking for more free demos- Be sure to check out the free games area to see the new playable demo games.

5/20/01
Just got back from E3. We are pleased to announce that we will be getting, Amber Newman in our Strip games. Another popular name in the B-movie genre. We will releasing a celebrity strip game before the end of this month!

5/6/01
We just finished Strip Blackjack with EZCherry and have added it to the Strip Blackjack games gallery. Check her out in the members area! (Total of 22 poses all together).

5/4/01
We have added 4 new jigsaw puzzles to the members gallery. Check them out. Sometimes this month we will be adding the Celebrity Strip Games. We haven't quite finished them yet.

5/3/01
We have made an update to the Strip Blackjack with Waitress Jessica. We added an additional graphics module with more strip poses and we also fixed the title bar to include her name replacing the old title bar that had only the game number.