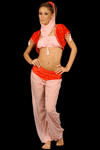 Still searching for a website completely devoted to high quality interactive adult games? Look no further! You've come to the right place. This site was designed to provide you with the best adult games online. The free area offers playable demos and a glimpse of what's available in the members area. Take the tour and learn more about the benefits of being a member. We have now over 800+ games to play with in the members area!








7/31/04
Just a reminder for everybody to check out eAdultComics.com! EAdultComics.com is officially open and taking signups! We're extending the Introductory price for another week- Now is the best time to join while the rates are low. We're adding tons of comics during the next few days so better hurry before we raise the price on the initial month. Also- for those who attended the Comic-Con, there is a coupon code in the inner cover page of the comic book that we gave out. So don't forget to redeem the coupon code to get a discount.

7/30/04
There was a small gliche with the Ashley Roberts Goldilock Strip Blackjack game! It should be working now. Thanks for the bug report guys!

7/30/04
We've got New model!! Come play Strip Poker with Goldilock Ashley Roberts! You've seen her at the Comic-Con 2004- Now you can totally strip her nude in our Strip Blackjack! She's also available in our Strip Casino a certain times. FYI: Ashley Roberts has been featured in Club International, Hustler, Swank, Tight and many other mens magazine! We've posted samples Ashley Roberts in her goldilock outfit in the Messageboard! Post your messageboards for Ashley on our messageboard.

7/27/04
Comic Con show pictures are here! Click here to view them Well this is just a few pictures we've managed to resize and stamp with our logo on them. We're still trying to sort through the rest of the photos and getting them organized. We expect to have a more polished up gallery section with full thumbnails and preview mode with back and next buttons soon. For now, just wanted to throw up something for you guys to check out.

And if any fans out there have photos they want to send to us to post on our send. Send them in!! We'll be happy to host them on our site for you.

7/26/04
We've got new Jigsaw Puzzles X and Imperfect Picture puzzles to make up for the no updates this past weekend! Part of our weekly puzzles update committment! We threw in some extra puzzles too! Enjoy! There will be new puzzles this weekend too!

7/21/04
For those who wants to get an early start on signing up for EAdultComics.com, it's officially live and ready to take new signups! After the show- we'll be posting tons of comics as updates and the membership cost might go up. So signup now!!

Tonight is preview night at the Comic-Con 2004 in San Diego. We'll take some pictures and we'll be posting convention pics during the next few days... Check back each day to see the latest pics!

7/20/04
EAdultComics.com is almost ready to open the doors for signups!!

Also- don't forget Comic-Con is July 22-25. Come out to the convention center in San Diego and drop by our Booth! We'll be giving away free comics to the first 3000 visitors! This first printing- promo comic is a rare one time distribution. Get them while you still can. You'll also get to meet our booth babes and guest models! Alley Baggett, Jesse Capelli, Jamie Lynn, and Adriana Sage.

7/18/04
7 New vertical jigsaw puzzles have been added to the Jigsaw Puzzles X section!
Also- Don't forget to check our messageboard for additional news!

7/17/04
We've made Porn Star Tina Cheri available in our Strip Blackjack games gallery. Previously she was available only in our Strip Casino! Come strip Tina Cheri out of her School Teacher outfit!

7/16/04
Have you been dreaming of a Genie lately? Dream no more!! We've got Porn Star Monique Alexander in a Genie costume for our Strip Blackjack game! She's also available in the Strip Casinos. Come strip Monique Alexander naked and maybe she'll even grant you a wish or two. (Note: Fantasy themed outfits is currently voted as one of the most popular strip outfits by our members!)

Our fans wanted to see models with perky breasts - Bcups. (Currently, voted as the #2 choice on our polls for favorite breasts size) FYI: Monique Alexander's measurements are: 32B-24-34

We want our fans and members to know that we really do listen to your suggestions and feedbacks! Our Strip Models are custom shot exclusively for our games! We take the polls into consideration when we shoot new games! If there is something you would like to see our models wear.. Feel free to submit your ideas on our MessageBoard.

7/15/04
EAdultGames gets it's own messageboard! When you register for a posting account you can now post on eAdultComics.com or eAdultGames.com or any other site that uses our messageboard system. NOTE: You'll need to register for a posting account even if you have a membership. This is so that if your membership expires and you end up getting a new username. You can still keep the posting account. We'll be posting more detailed announcements on the messageboard so remember to check it regularly.

7/14/04
Happy Birthday to Alley Baggett! Today is Alley Baggett's birthday- so all you Alley fans- don't forget to visit her website and wish her happy birthday!

7/12/04
Our MessageBoard is now up and running ! You can now talk about eAdultGames.com on the message board!

We've had many members in the past email us about various models they wanted to see in our strip games so now you can post your requests on our messageboard... Start a discussion with other members... Post some links on where others can find more of the strip models. The purpose of this MessageBoard is to provide a more enjoyable experience for our members!

7/10/04
We've added 7 new vertical jigsaw puzzles in the Jigsaw Puzzles X section! Part of our weekly puzzles update committment!

7/5/04
MAJOR EXCITING NEWS!! - Meet Alley Baggett and Jesse Capelli in the Flesh!





EAdultComics.com and EAdultGames.com will be making a grand debut at the San Diego International Comic-Con 2004. To make this an exciting event, we've invited some Guest Models to sit at our booth. Come out and meet Playboy Lingerie Model of the Year 1998 and 2000 - Alley Baggett AND Perfect 10 Model and Penthouse Pet April 2004 - Jesse Capelli

Alley Baggett and Jesse Capelli are currently voted as the TOP two favorite models in our Strip Blackjack and Strip Poker games! This is your chance to meet them in person. Mark your calendar for July 22-25 at the San Diego Convention Center (San Diego, CA, USA). Get your pictures taken with these hot models.

We're going to be at the show to promote the launching of our new website EAdultComics.com! In addition to the hot guest models and "booth babes", we've also got free comics to give out. (Smashing Issue#1, 28-Glossy fully colored pages!)

Also- actress Sarah Michelle Geller (aka Buffy the Vampire Slayer) will be making an exclusive appearance to promote her new movie.

7/3/04
We've added 6 new Imperfect Pictures and 1 new Vertical Jigsaw puzzle! A total of 7 Puzzles for this week!

6/30/04
There's a new model in our games gallery! Come play Strip Blackjack with Hustler model Ginger Jolie in a very sexy school girl oufit! She's also available in the Strip Casino!

FYI: Ginger Jolie was voted as one of the members top choices in a previous 'Strip Games Model' poll. We want to let our fans know that we're dedicated to getting you what you want!

6/27/04
We've got Strip Soccer with Penny Flame in our Strip Soccer games gallery! There are 5 different unique poses (images) for each of the different reward rounds in her game! This makes our strip soccer replayable if you want to see all 5 possible nude endings!

6/26/04
7 new vertical jigsaw puzzles have been added to the Jigsaw Puzzles X section!

6/19/04
There are 8 new vertical jigsaw puzzles in our Jigsaw Puzzles X section!

Also- we have good news for the jigsaw puzzle fans! We're going to try our best to commit to providing 7 new puzzles a week from now on! That's practically 1 puzzle a day.

6/9/04
We've got 11 new puzzles in the Imperfect Picture games gallery! There are 6 easy ones (3rd row) and there are 5 hard ones (last row). Enjoy!

6/8/04
We've posted 2 additional vertical jigsaw puzzles to Gallery 8!

6/7/04
We've uploaded 14 new vertical Jigsaw Puzzles in our Jigsaw Puzzles X section! Look for them in Gallery 8! More puzzles on the way!

6/6/04
MASSIVE UPDATES!
Today and Tomorrow- we're going to be posting tons of stuff to make up for the slow updates.

Immediately available are: Strip Blackjack with School Teacher Stormy Wildflower and Strip Blackjack with Jana Cova in her latest Sexy Outfit! (Note: These models will also be appearing as dealers in our Strip Casino during their rotation shifts.)

We've also go 2 new Cartoon Strip Games of SuperBabesForce character Ultragirl and a cartoon Tennis Player Anna.

Stay Tuned for lots of new Jigsaw Puzzles X and Imperfect Pictures!