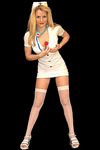 Still searching for a website completely devoted to high quality interactive adult games? Look no further! You've come to the right place. This site was designed to provide you with the best adult games online. The free area offers playable demos and a glimpse of what's available in the members area. Take the tour and learn more about the benefits of being a member. We have now over 800+ games to play with in the members area!








8/31/03
Massive Jigsaw Puzzles update! We've added 14 new Jigsaw puzzles in Gallery 7 and 8 of the Jigsaw Puzzles X section! 3 of the puzzles (vpuzzle68,69,70) feature Playboy Playmate Donna Perry (Miss November 1994) !!

8/13/03
We have an exclusive special for eAdultGames members- (courtesy of SexyFighters.com) We have the high resolution version of their free promo clip that's not available in any free area. See what SexyFighters.com is all about!

8/10/03
We've been working on a new action game.... The game is still in the early development stage... But the finished product could lead to some interesting possibilities... Have you ever seen a fighting game with naked chicks ripping each others clothes off? It's Mortal Kombat meets eAdultGames!! For a preview of our work in progress- visit: Justicebabes.com
Click here to check out the alpha version.

8/1/03
We've added 2 new square jigsaw puzzles in the Jigsaw Puzzles X section of Veronika Zemanova! Veronika is currently the top voted model! If you've always wanted to see Veronika fight... head on over to www.SexyFighters.com!

7/31/03
New! We have Cherry dealing cards again in our Strip Casino!! Remember, our Strip Casino dealers are all workin in shifts! So if you don't catch your favorite dealer, check back regularly. There are 2 new dealers appearing every 10 minutes...

7/22/03
3 More Vertical Jigsaw Puzzles featuring Amanda Lexx!!

7/21/03
We've added another Xtreme Solitaire game!! Check it out!

7/20/03
We've added 4 new Jigsaw Puzzles to our Jigsaw Puzzles X section (gallery 7)!! Featuring: Playboy Playmate Charlotte Kemp, Porn Star Bobbi Eden, Playboy Nightcall Hostess Doria, and Internet Model Amanda Lexx (who recently appeared on Playboy TV!)

7/7/03
Hope everybody had a Happy 4th of July!! Well- as promised... We've added Strip Poker with Playboy Playmate (and Penthouse Pet) Linn Thomas to the members area! Come check her out in her colorful school girl outfit!

Also, if you've always wanted to see Linn Thomas and Alley Baggett go up against each other in an arm wrestling match, don't forget to check out SexyFighters.com

6/30/03
Strip Poker with Linn Thomas is near completion! We're still working on integrating the voice clips! Hang tight!

6/29/03
Another Xtreme Solitaire game has been added!! Xtreme Solitaire is a hit! Thanks for all the positive feedbacks and comments on Xtreme Solitaire! We've had a lot of email requests for "more! more! more!" - And so you will receive more!

6/27/03
We've added another Xtreme Solitaire game! By request- the reward images are hardcore!

6/26/03
We've got 7 new vertical jigsaw puzzles in Gallery 7 of Jigsaw Puzzles X section! Don't forget to click on "about" to learn more about the models in the puzzles! We'll the long awaited Strip Poker with Playboy Playmate Linn Thomas shortly. Plus new Xtreme Solitaire games before the month is over!!

6/18/03
More Xtreme Solitaire!! We've added another solitaire game with a new set of reward images! Thanks to Linn Thomas for providing the reward photos!

6/14/03
Are you guys ready for something new? We've just finished our new game engine- "Xtreme Solitaire" for the solitaire addicts! This game offers hours and hours of fun and challenge. There are multiple levels to complete- each level accompanied by a reward image for you to uncover! The first Solitaire game (of many to come!) features 3 hot, beautiful ladies doing their daily workout! Care to join them?

6/5/03
By overwhelming requests, we've added 2 new Vertical Jigsaw Puzzles of Veronika Zemanova! If you are a big Veronika Zemanova fan, don't forget to visit www.SexyFighters.com to see more of Veronika Zemanova in action!! See Veronika kick Sydney Moon's ass!! :-) We're looking into getting her in our Strip Games!

6/1/03
We've added 4 new Jigsaw Puzzles in the Jigsaw Puzzles X section!! The puzzles feature Doria and Veronika Zemanova!

5/29/03
Members poll updated!! We've replaced the previous potential strip game models poll with a new group of girls.. (Regarding the previous poll- We will attempt to get either Ann Marie or Phoniex since these girls were the two top voted models...)

5/26/03
Introducing Jana Cova - Penthouse Pet April 2003 in the Strip Casino!!

5/23/03
All the games are now working again!

5/23/03
We're currently doing a System Maintenance during these hours: 2am-6am PST. If you're experiencing problems playing the games during this time, please come back after our System Maintenance period.

5/13/03
Our next strip game will be featuring Jana Cova - Penthouse Pet April 2003 appearing in the Strip Casino. Followed by Strip Poker with Linn Thomas - Playboy Playmate May 1997 and Penthouse Pet October 2000. Stay Tuned!!

5/6/03
We've added 3 new puzzles to challenge and entertain you! Look for them in the Jigsaw Puzzles X section! It's 3 for 3 day!! - 3 Puzzles with 3 Hot Women! Gotta love that!!

5/1/03
We've added another Vertical Jigsaw Puzzle to our members area.. Thanks to Rock 101 KLOL FM for providing us the photo of Miss Rockwear for the puzzle! Rock 101 KLOL FM is a Rock Station in Houston, Texas.