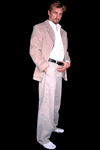 Still searching for a website completely devoted to high quality interactive adult games? Look no further! You've come to the right place. This site was designed to provide you with the best adult games online. The free area offers playable demos and a glimpse of what's available in the members area. Take the tour and learn more about the benefits of being a member. We have now over 800+ games to play with in the members area!






12/29/00
We've updated the School Girl Jodi Poker to include more tip poses and speech! (IN THE MEMBERS AREA)

12/25/00
Merry Christmas everybody! For those who haven't noticed, I added Hot Pink Karen to our Strip Poker gallery! Enjoy! (MEMBERS ONLY) I will have more games coming after the New Year. Thanks for making this site possible! I really appreciate all your support, patience, comments, suggestions, and compliments. Here's wishing you all a Happy New Year!!

12/22/00
It's finally here! Just in time for Christmas! Strip Santa's Helper. Check her out in the Holiday Games section! (FOR MEMBERS ONLY) The game is packed with over 42 images with multiple ending images.! (I've even added an extra clothes to our cartoon friend to give players an extra chance of winning.) Happy Holidays everybody!

12/19/00
Minor improvement. We've added an icon for the site. So if you are using IE, when you bookmark our login page or frontpage. You will get an icon to go with your bookmark or shortcut.

12/18/00
Even more holiday games have been added to the members holiday games section. A new block jigsaw puzzle challenge! We've even added a special reward upon solving it.

12/16/00
We've added another game section to the games gallery called Holiday Games in the members area. In the future, you will find holiday games in this section. More games are on the way. (AVAILABLE FOR MEMBERS ONLY)

12/7/00
We have added a new billing system to the site. If your membership expires, you may sign up again using the new billing system. For most of you who have the 1 year membership, I guess you won't need to worry about it for a while. Thanks again for all those who helped me troubleshoot the new login page!

12/5/00
The new login page has been setup. You must enter the site through the login page if you have a membership.

12/4/00
We will be switching to a new login system for the members area pretty soon.

12/1/00
For a limited time only! For those who don't already have the 1 year membership, act now! I am offering the 1 year membership for $30. I'm switching to a new billing system soon, and the price structure is going to change to $30 for 6 months. And $50 for 1 year.

11/29/00
Strip Blackjack with Jesse Capelli has been added to the members area. For members, all of our games have multiple endings for replayability.

11/19/00
For all those who signed up for the 1 week membership, I'm going to extend your membership for another week! Happy Thanksgiving! Thanks for your support in keeping this site going! I will have new games ready after thanksgiving.

11/9/00
Strip Breakout is now available to the members, in the members games gallery.

11/8/00
News Flash! We will be getting Jesse Capelli for our Strip Blackjack and Strip Poker games! That's right a celebrity. For those who don't know who she is - Jesse Capelli was featured as Jennifer Leone in Perfect 10 magazine. She's also one of the women on the new tv show Battle Dome.

11/6/00
We made a server upgrade on Sat. If you experienced any problems over the weekend, that's probably why. The good news is - things should be running a lot faster now.

11/3/00
2 More Blackjack games have been added to the members area - Copgirl Rochelle and Dressed Up Jonathan. I've gotten a lot of requests from a few members for more male models ("my girlfriend/wife wants to play with more male models.") So to humor the various audience out there with such a request, you'll notice that one of our new blackjack model is a male! Signup and become a member today and enjoy these new additions.

10/26/00
2 more Strip Blackjack girls were added to the members area today. Cowgirl Sussana and French Maid Marie.

10/23/00
This site is now officially ready to accept membership. Members section now has 16 Strip Poker girls and 25 Strip Blackjack girls with more on the way.

9/26/00
We've added bunch of new games to the free section. Please check them out.

12/17/99
We've got more models for poker and blackjack. Look for them on the poker and blackjack pages. We also got new photos for puzzles. These will be added as soon as we get them developed.

12/16/99
Recently added Strip Blackjack with cop girl Julie in the free games section. We've also added the free jigsaw puzzles.

12/15/99
Been working on the site layout recently. We are expecting to have a full site up and running within the next two weeks. Be sure to check back often. For now, enjoy the free games.